Sony HDR-PJ340 HD WiFi Handycam 16GB Projector Camcorder
**New for 2014** The HDR-PJ340, Sony's latest low priced dual flash memory based high definition camcorder with 16gb of internal memory and built in Projector. Advanced features include an ultra-smooth 60 progressive frames/second (1080p @ 60fps) recording mode. The PJ340 Features a new wide angle G-Lens (29.8mm) with 30x Optical zoom. The PJ340 has Optical SteadyShot image stabilization w/ Intelligent Active Mode (compensates for greater degrees of camera shake to deliver smoother video). Compact size. Other features: 9.2 megapixel still images, 3.0 inch LCD screen (230K pixels), The HDR-PJ340 has a 1/5.8-inch back-illuminated "Exmor R" CMOS sensor suitable for lower light situations. BIONZ™ X Image processor improves the speed and quality, as well as improving battery life. Full HD (1920 x 1080) video capture. The Built-in Projector (13 lumens) can project your videos on a wall for viewing up to the size of a 100-inch diagonal screen. For 2014 there is now a Projector-In HDMI Input, so you can project content from your tablet, laptop, or smartphone, as well as video from your camcorder. Sony has added Built-in WiFi (IEEE 802.11b/g/n(2.4GHz band)and NFC for 2014. Control your camcorder remotely with your smartphone/tablet.

The PJ340 uses the AVCHD compression format (up to 24Mbps) to record high definition video. The 60p mode records at an even higher 28Mbps using STD: MPEG2-PS compression. Hookup to an HDTV through Component or HDMI. Dolby Digital 5.1 capable. USB 2.0 interface. Dedicated microphone and headphone inputs. Active interface accessory shoe for external microphones and lights. The built-in 16GB memory will record approximately 1 hour of video at maximum HD quality (more with memory cards). Face Detection, Smile Shutter, External Microphone Jack. The memory slot can take Memory Stick Micro and Micro SD/SDHC/SDXC cards.
Lens Specifications: 26.8mm – 804mm (30x optical zoom; 60x extended zoom) F1.8-4.0
Dimensions: 2.4″ x 2.3″ x 4.7″ (7.58 ounces)
Upgrade Features from the PJ380: New faster BIONZ™ X Image processor, Built-in WiFi & NFC.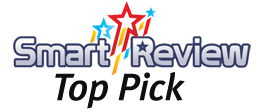 Smart-Review Commentary: For 2014, Sony has introduced the HDR-PJ340, an ultra compact, feature packed consumer camcorder at a modest price. This model replaces the popular PJ380 from last year. The Full HD 60p mode will make the video appear more real and fluid. We previewed the Built-in Projector Function at the Electronics Show, and the projector does a great job for its size. Sony for 2014 has added Built-in WiFi, allowing you to control your camcorder and transfer content remotely from your smartphone or tablet with a free APP. This camcorder has the ability to project videos, pictures, documents, and presentations, from your laptop, tablet, or smartphone, via a Projector-In HDMI Port that has been added to the camcorder. The HDR-PJ340 has a 16GB flash drive for recording hours of video and a memory card slot for even more recording. This camcorder has a Back-Illuminated 1/5.8 Exmor R CMOS imager to help in low light conditions. The PJ340 can take up to 9.2 megapixel still images and has optical image stabilization technology to remove blurring during handheld use which will come in handy when using its 30x optical zoom. The built-in external microphone jack will allow you to use external microphones for better sound.
The Sony HDR-PJ340 has a built in USB cable for charging and transferring video to your computer. Clear Voice with Face Detection will switch to an audio mode that enhances the human voice when it detects a face. This camcorder also uses the highest possible AVCHD compression quality (24Mbps) when recording regular HD, and 28Mbps for the 60p mode. A provided MP4 format will allow you to record in a smaller file size for sharing on the internet. The 26.8mm wide angle lens will be important to you when taking group shots, panoramas, and indoor shots. This midrange model is a Smart-Review top pick for 2014.
Sony HDR-PJ340

Camcorder Features

*New 2014 Model
Full HD Recording
30x Optical Zoom
60x Extended Zoom
16GB Internal Memory
Built-in WiFi & NFC
Built in Projector
60p HD Mode
2.7 inch LCD Screen
HDMI Out to HDTV
9.2 megapixel Pics
Optical Image Stabilization
1/5.8 inch imager
26.8mm Wide Angle Lens

Sony HDR-PJ340
with Projector

Is this the best price?
Sony HDR-PJ340
with Projector

Is this the best price?
Sony HDR-CX330
without Projector

Is this the best price?
SmartReview.com coverage of the Sony HDR-PJ340 Camcorder at CES 2014

2014 HD Camcorder Upgrade:
Sony Handycam PJ810 Upgrade:
If you upgrade to the HDR-PJ810, you get Sony's best premium
Balanced Optical SteadyShot™
Image Stabilization, upgrade to a
larger Imager
for better low light performance, upgrades to a larger 3.0 inch high resolution LCD screen (921,000 pixels), Adds a Dolby® Digital 5.1 surround sound microphone, adds a Touchscreen, brighter projector with HDMI input, adds a viewfinder, upgrades to 24.5 megapixel photos, adds manual dial and control,
Doubles the internal memory to 32GB
.
Related Article: 2014 Sony Handycam Camcorder Model Lineup
Related Article: Best Low Light Camcorders – Comparision and Reviews
Related Article: Flash Memory Camcorder Roundup and Comparison
Related Camcorder: Panasonic HC-V770 HD WiFi Camcorder (2015)
Shop all HD & 4K Camcorders
(Clicking on shop buttons will open a new window)