Panasonic HC-V750K Full HD WiFi Camcorder Review
*New for 2014. Panasonic's midrange HC-V750K Flash Memory WiFi Camcorder replaces the extremely popular HC-V720K series. It records to SD/SDHC/SDXC memory cards in Full HD video. (This camcorder features High-density, ultra-smooth video at 1080/60p Recording (Full-HD 1920 x 1080, 60 Progressive frames Recording). It also includes a fast F1.8-F3.6 lens that was created for the HC-V750K to help in low light situations. The wide angle 29.5mm lens can fit more people and more of the background into the frame than a conventional lens. The new back illuminated imaging sensor is a large 1/2.33″ High Sensitivity MOS Sensor which can provide up to 1,920 x 1,080 of HD resolution, and improve video in low light. Takes 24.0 megapixel still pictures. Included are advanced features such as the new Hybrid optical/digital image stabilization with HYBRID O.I.S. which uses five-axis correction to suppress blurring, 20x optical zoom (Intelligent Zoom function can go up to 50x), accessory shoe, and an external microphone jack. At full HD resolution the camcorder records to MPEG-4 H.264 at a higher 50mbps bit rate. All other video is recorded with AVCHD. At maximum quality , you can record over 2 hours and 40 minutes of video using a 32GB memory card.
Panasonic HC-V750K Features:
The Panasonic HC-V750K in addition to being fully automatic, can also allow you to manually change settings with the
Multi Manual Dial
. For best quality video, this camcorder has an HDMI Mini Connector (output) to hook up to an HDTV. An accessory shoe allows you to add an external light or microphone. Built-in Video Light and Flash. Features a 3.0″ LCD with (460,800 pixels). A New Microphone is
shielded from wind noise
(great for outdoor shooting). It is a 5.1ch Surround, Zoom, Focus Stereo Microphone. Sound is recorded in Dolby Digital 2 channel, or Dolby Digital 5.1. Includes an
External Microphone Jack
. Card slot can take SDHC and SDXC cards. Wind Noise Canceller detects and reduces wind noise. Crystal Engine PRO+ processor. Built-in WiFi.
HC-V750K Dimensions: 2.6″ x 2.9″ x 5.5″ (12.45 ounces).
Camcorder HD Recording Modes: 1080p @ 60fps, 120fps (slow motion) 50Mbps recording.
Lens 35mm equivalent range: 29.5 – 612mm (f1.8-3.6) (49mm filter) Shutter Speed: 1/2 to 1/2,000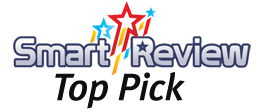 Smart-Review Commentary: The new HC-V750K is the successor to last year's highly rated HC-720V. The HC-V750K gets a new lens, imager, and a new Crystal Engine Pro+ processor. As with last year's model, this model has a large 1/2.33″ high sensitivity imaging sensor and a fast f1.8 lens perform better in low light situations. Its 5-Axis HYBRID O.I.S.+ optical image stabilization will keep your video from blurring, even in low light. A new feature is built-in WIFI (802.11b/g/n) and NFC, which allows you to wirelessly transmit your video from your camcorder to the internet. You can also control your camcorder from your smartphone, tablet, or laptop. New WiFi features include Home Monitoring. The 60 frames/second recording mode will give you smoother and more lifelike HD video, especially for fast moving action like sports. A rarity on inexpensive camcorders is an external microphone jack, which will provide you with many options to get better audio to go with the exceptional video of this camcorder. The 3.0-inch LCD screen (468,000 dots) makes it easier to compose your video. This model even has a Multi Manual Dial (to adjust focus, white balance, iris, etc.), usually only seen on higher priced camcorders. Panasonic has redesigned the 5.1 Channel Surround Sound Microphone, so that it reduces or eliminates wind noise. 120fps slow motion mode in full HD option has been added. As with last year's model, this is an excellent low priced and feature packed HD camcorder. We previewed this model at CES 2014 (see video below). The Panasonic V750K is a Smart-Review top pick for 2014.
Panasonic HC-V750K

Camcorder Features

*New 2014 Model
1080p Full HD Recording
Built-in WIFI & NFC
20x Optical Zoom
Wide Angle Lens
Video Light/Flash
60p Progressive Mode
120fps Slow Motion Mode
HDMI for HDTV
Uses SDHC/SDXC Memory Cards
Optical Image Stabilization
Crystal Engine Pro+
50mbps recording
1/2.33-inch imager

HC-V750K
Flash Memory
Camcorder

Is this the best price?
HC-V750K
Camcorder
Bundle Deal

Is this the best price?
HC-W850K
w/ NightVision
& Twin Camera

Is this the best price?
Related Model: Sony Handycam PJ810 Flash Memory Camcorder
Related Article: Best Low Light Camcorders – Comparision and Reviews
Related Article: Flash Memory Camcorder Roundup and Comparison
SmartReview.com previewed the Panasonic HC-V750K at CES 2014

Shop All Flash Memory Camcorders
(Clicking on shop buttons will open a new window)