LCD, LED or OLED 4K TV? Which is Best in 2017?
When considering purchasing a flat panel 4K TV, the decision as to whether to buy an LED or OLED TV is a common one. All of these types of technology can display High Definition and now 4K resolution in stunning detail. But there are differences. The latest technology put into recent TVs is HDR (high dynamic range). This is a breakthrough technology that will give you a brighter, more natural looking picture, with great shadow detail and stunning colors. OLED TVs are more expensive by offer the best viewing angles, blacks, colors and shadow detail of all the screen technologies available. Almost all large screen TVs are now 4K TVs with 4x times the resolution of Full HD.
---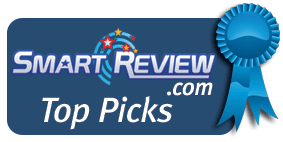 4K LED TVs
– The latest technology in HDTVs and 4K TVs is referred to as LED. This type of TV is the most popular today. This actually is an LCD TV with an LED backlight instead of the traditional fluorescent backlights that had been used on almost all LCD HDTVs in the past.
LED backlights improve contrast
, use up to 40%
less power
, and allow super thin (1 inch thick) TVs. There are two types of LED TVs. One is
Edge Lit
, which illuminates like traditional backlights. The other is
"Local Dimming"
which means that the LEDs are behind the screen and can turn off or dim to give the greatest level of contrast. Another type of local dimming is a side lit (leds mounted on the side of the set) set. The latest technology implements
Quantum Dots
to high end TVs to give the best picture overall, and much more natural looking colors.
LED TVs are brighter than Plasma and OLED TVs
and so are better suited in well lit rooms during the day than OLED.


Smart-Review's Best "Top-Picks" in 4K LED TVs are the:


Best Rated LED 4K TVs – Comparison & Reviews


Smart-Review's Best "Top-Picks" in High End 4K LED TVs with Quantum Dots are the:



Best Rated LED 4K TVs with Quantum Dots – Comparison & Reviews

---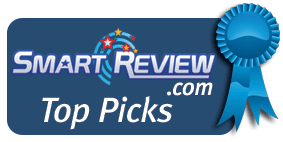 4K OLED TVs
– OLED TVs have replaced Plasma displays and are very popular as well. They have higher contrast than LED TVs, with much blacker blacks, and amazing colors. OLED 4K TVs have wide viewing angles. OLED sets also display fast action (sports, action movies) better. The leader in OLED TVs is LG, but in 2017 Sony has joined this small club, by introducing its own OLED TVs. This newest crop of OLED TVs is brighter than ever, with the latest HDR technology
Smart-Review's Best "Top-Picks" in OLED 4K TVs are the:


Best Rated OLED 4K TVs – Comparison & Reviews


---
2017 HDTV and 4K TV Buying Guide