Weslo Cadence G 5.9 Folding Treadmill | Reviews
The Weslo Cadence G 5.9 Treadmill is a good low priced entry level treadmill. The quiet and smooth Weslo Cadence G 5.9 treadmill features a 2.25hp motor (1.5hp continuous duty) , which can reach speeds up to 10 miles per hour (in increments of 0.5 mph). The treadmill can manually incline to two positions (1.5 percent and 6 percent). You can easily store the Weslo Cadence G 5.9 as it folds up. Running deck area is 16″ x 50″ and is ideal for light jogging or walking (suitable for people of medium height or shorter). Comfort Cell™ Cushioning (Reduce stress on your joints and increase workout comfort).
Easy Pulse™ Heart Rate Monitor: Thumb sensor heart rate monitor. Blue LCD Screen tracks speed, time, distance, pulse, and calories. Includes six programming options, Burn fat, lose weight and stay motivated with Personal Trainer Workouts.
---
Maximum User Weight Capacity: Up to 250 pounds.
Treadmill Warranty: Motor – 1 year; Parts/Labor – 90 days.
Unfolded Dimensions: 64″ long x 29″ wide x 55″ tall
---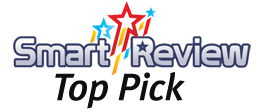 Smart-Review Commentary:
The Weslo Cadence G 5.9 is a basic light duty, no frills low priced entry level compact treadmill. It is suitable for walking and jogging. Since it folds up, it is ideal for areas where you can't leave the treadmill open at all times. The treadmill has a 2.25hp motor (1.50hp continuous duty) which is good for this price range. If you are doing very heavy running/jogging or weigh over 200 lbs., you may want to look at a treadmill with a 3.0hp continuous duty motor and higher maximum weight capacity. This treadmill is not suitable if you are tall, as you would want a
longer running deck
for full strides. This model is great for those of medium height or lower. The G 5.9 is a Smart-Review Top Pick and a great value for the money for entry level treadmills. It has received excellent reviews for an inexpensive treadmill. This is currently only one of two treadmills in the under $500 category, and is a SmartReview Top Pick.
---
Weslo Cadence G 5.9
Weslo Cadence G 5.9 Treadmill
ProForm 995i Treadmill
Lifespan TR1200i Home Treadmill

Treadmill Features

2.25 hp motor
0-10 miles per hour
Manual Incline
Folds up / Easy Storage
16 x 50 inch running deck
Heart monitor
Maximum user weight limit: 250 lbs.
6 workout programs
1 year motor warranty
Folds up


Is this the best price?
16 x 50-inch deck
Weight Limit: 250 lbs.
1 yr. Motor Warranty
6 Workout Programs

Is this the best price?
20 x 60-inch deck
Weight Limit: 350 lbs.
Lifetime Motor Wty
30 Workout Programs

Is this the best price?
20 x 56-inch deck
Weight Limit: 300 lbs.
Lifetime Motor Wty
21 Workout Programs
---
Treadmill Upgrade Recommendation: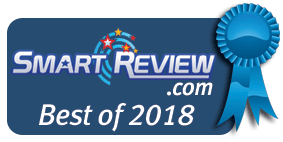 Nautilus T616 Folding Home Treadmill
The Nautilus T616 is an excellent heavy duty treadmill under $1000. If you upgrade to the T616, you will get a treadmill with a more powerful 3.0 hp continuous duty motor, larger running deck (20 x 60″), higher weight limit (300 lbs.), better cushioning, 26 workout programs, built-in speakers & cooling fan, and a long warranty. The T616 has received excellent reviews.
The T616 treadmill is our "BEST OF 2018" for treadmills under $1000.
---
Related Article: Best Rated Treadmills for 2017-2018
Related Article: Best Treadmills under $1000 – Comparison and Reviews
Related Article: Best Treadmills under $1500 – Comparison and Reviews
Related Article: Best Treadmills under $2000 – Comparison and Reviews
Shop All Treadmills
(Clicking on shop buttons will open a new window)