Sole F63 Folding Home Treadmill | Review 2023


The Sole F63 Treadmill is SOLE's lowest priced treadmill for home use. The Sole brand of treadmills has been used in commercial sites, such as hotels (Hilton), which says something about its durability. The new F63 model provides all of the latest features along with a sturdy well made treadmill with exceptional professional and consumer reviews.
Features include an upgraded 3.0 horsepower (hp) motor (continuous duty) , which can reach speeds up to 12 miles per hour (in increments of 0.5 mph). An all-steel zinc-coated balanced flywheel, creates a secure, quiet, vibration-free running/walking surface. The treadmill can incline between 0 (flat) to a 15 percent grade with power incline. You can easily store the Sole F63 as it folds up. The exclusive Easy Assist allows you to release the deck, step back, and watch the deck unfold itself. Running deck is a big 20″ x 60″ area for running, jogging or walking. Cushion Flex Whisper Deck reduces impacts to joints by 40%.
---
Sole F63 Treadmill Features:
Other features include the
Cushion Flex shock-absorption system
(provides shock absorption and support to reduce the impact on your feet, ankles, knees and hips). Integrated
Stereo Speakers
sound system for listening to your iPod or MP3 player while you exercise. Or you can use the Bluetooth Speakers to stream music from your phone or tablet. Pulse grip heart rate monitoring and wireless chest strap monitoring enabled. Heart rate programs, and
Workout Fans
(keeps you cool during your workout). Integrated tablet holder for your iPad or Android tablet.
Integrated Tablet Holder & USB Charging Port: (watch TV, Movies or Workout Videos on your phone, tablet or ipad). The SOLE F63 includes a 6.5-inch LCD display which shows speed, incline, time, distance traveled, calories, pulse, and pace. You can use the six automatic programs, two customizable programs, or use the two heart rate target programs. SOLE's folding treadmill frame design for the F63 originated from the demand of hotels for a treadmill that could be moved, yet still be stable and powerful. Sole has added Bluetooth capability and a Sole App for your smartphone or tablet, and a USB charging port.
---
Maximum User Weight Capacity: Up to 325 pounds.
Treadmill Warranty: Lifetime Warranty on the Frame and Motor. Deck, Parts, Electronics – 3 years; Labor – 1 year
Unfolded Dimensions: 82″ long x 35″ wide x 66″ height (254 lbs.)
---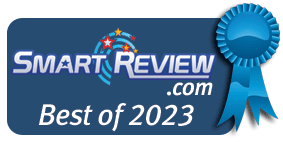 Smart-Review Commentary: The Sole F63 treadmill is Sole's lowest priced treadmill with great specs for its price range. It is built for home use, with conventience features for easily folding up the treadmill, and transport wheels to move the treadmill out of the way. This model should fit most needs as its maximum user weight is 325 lbs. It is suitable for walking, running, and jogging. It is loaded with convenience features, and comfort features (cooling fans, stereo speakers, and armrest speed/incline controls).
For Runners: The SOLE F63 has three key components for runners. This includes High User Weight Capacity (325 lbs.), a Long and Wide Running Deck (20″x60″), and Powerful Motor (3.0 HP). The motor also has a lifetime warranty.
The F63 treadmill has a powerful 3.0 horsepower motor, which means it won't be straining to keep up with you. (Straining motors burn out quicker). The maximum MPH is 12 mph, with up to a 15 percent incline grade with with power incline. The Sole F63 has added Bluetooth capability and a Sole App for your smartphone or tablet. An integrated tablet holder will allow you to use smart devices (smartphones or tablets) to watch shows or follow your workout routines. USB charging port keeps your devices recharged. This model has a very good warranty as well. The Sole Fitness F63 is a Smart-Review Top Pick for treadmills under $1000 in 2023.
---
Sole F63
Home Treadmill
Sole F63 Treadmill
Sole F80 Treadmill
Sole F85 Treadmill

Treadmill Features

3.0 hp motor
0-12 miles per hour
Incline grade 0-15
Tablet/Smartphone Holder
Tablet Holder and USB Charging Port
Bluetooth
2.5-inch rollers
Power Incline
Folds up / Easy Storage
20 x 60 inch running area
Heart monitors
Telemetry Enabled
Maximum user weight limit: 325 lbs.
10 workout programs
Two cup holders
Built-in Speakers
Built-in Fans
Lifetime Motor, and Frame Warranty

SOLE Factory Direct
(Click for Reviews)
3.0 HP Motor
325 lb. Limit
6.5-inch LCD
USB Charging Port
Bluetooth
Powered Incline

SOLE Factory Direct
(Click for Reviews)
3.5 HP Motor
350 lb. Limit
9.0-inch LCD
USB Charging Port
Bluetooth
Powered Incline

SOLE Factory Direct
(Click for Reviews)
4.0 HP Motor
400 lb. Limit
10-inch Touchscreen
USB Charging Port
Bluetooth
Powered Incline
---
Related Article: SOLE (F65 Vs. F85) Home Treadmills | Comparison
Related Article: SOLE (F63 Vs. F65) Home Treadmills | Comparison
Related Article: SOLE (F63 Vs. F80) Home Treadmills | Comparison
Related Article: Nordictrack Commercial (1750 Vs. 2950) Treadmills | Comparison
Related Article: Best Rated Home Treadmills
Related Article: Best Treadmills under $1000 – Comparison and Reviews
Related Article: Best Treadmills under $1500 – Comparison and Reviews
Related Article: Best Treadmills under $2000 – Comparison and Reviews
Related Article: Best Treadmills under $3000 – Comparison and Reviews
Related Article: Sole Treadmills – Comparison and Reviews