Sony Handycam HDR-PJ670 Full HD 32GB Projector Camcorder
**New for 2015** The HDR-PJ670 is Sony's mid-range projector HD camcorder with a 32GB flash drive and 30x optical zoom for 2015. SmartReview previewed this model at CES 2015 in Las Vegas. This model includes the groundbreaking image stabilization technology, Balanced Optical SteadyShot™ (which claims to be 13x better than regular Steadyshot) delivers smoother video in low light, and long telephoto shots. This feature was demonstrated to us (and it does work extremely well). Sony told us that the new steady shot runs the entire length of the optical system, from the lens to the imager. This is like having a Steadicam built-in to the camera. This model has a projector (located on the outside of the LCD door)that will allow you to project your videos on a wall up to a 200-inch picture (This requires a dark room to view). The Projector-In HDMI Input will allow you to plug in your laptop, tablet or smartphone and project content and movies directly from the camcorder's projector.
---
More Features:
As with last year's model, the HDR-PJ670 features an ultra-smooth
60 progressive frames/second (1080p @ 60fps)
, it can also record at 24p (1080p @24fps), the same frame rate as movie film. The HDR-PJ670 Features a
Sony Professional Quality G-Lens
(26.8mm) with 30x Optical zoom (60x extended zoom). Other features: 9.2 megapixel still images,
3.0 inch Xtra Fine LCD
touch-screen (460,000 dots), Built-in WiFi and NFC, Accessory shoe, and microphone & headphone jacks. The HDR-PJ670 has a
1/5.8-inch back-illuminated "Exmor R" CMOS sensor
.
BIONZ® X image processor
improves the speed and quality, as well as improving battery life. Full HD (1920 x 1080) video capture.
Lens Specifications: 26.8mm – 804mm (30x optical zoom) F1.8-4.0 (60x extended zoom)
Dimensions: 2.50″ x 2.625″ x 5.25″ (11.5oz)
---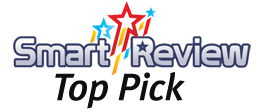 Smart-Review Commentary: For 2015, Sony's HDR-PJ670 is fully loaded with features that most camcorder users will appreciate. The camcorder is equipped with a Sony G lens that has an F1.8 aperature which will help in low light situations and 30x optical zoom. The premium Balanced Optical SteadyShot™ image stabilization will help eliminate image blur that can occur in low light and camera shake. In addition, you get full hd, 60p, 60i, and 24p framerates to choose from. The PJ670 has many inputs and outputs, including external microphone, headphone, and HDMI input (for projector) and output. The PJ670 has WiFi and NFC which is built-in to the camcorder. This will allow you to transfer files, and remotely control your camcorder with your smartphone or tablet. You can also remotely view what your camcorder is seeing. The memory card slot can accommodate SDHC cards as well as Memory Stick Pro Duo cards. It comes with 32GB of onboard memory. The LCD door has a Projector Built-in which you can project your video on walls or other flat surfaces, up to a 200-inch size. We were very impressed with this feature. It allows you to plug in your tablet or smartphone to project content from. The Balanced Optical Steadyshot feature is extremely effective (see video). The HDR-PJ670 is a Smart-Review top pick for 2015.
---
Sony HDR-PJ670

Camcorder Features

*New 2015 Model
Full HD Recording
Balanced Optical SteadyShot™
Built-in WiFi & NFC
30x Optical Zoom
60x Extended Zoom
32GB Memory
Built-in Projector
60p HD Mode
3.0 inch Touch-Screen
HDMI projector input
9.2 megapixel pics
26.8mm Wide Angle Lens
BIONZ® X image processor

Sony
HDR-PJ670
32GB

Is this the best price?
Sony
HDR-PJ440
8GB

Is this the best price?
Sony
Sony FDR-AX33
4K Camcorder

Is this the best price?
SmartReview.com Coverage at the Consumer Electronics Show (CES 2015) of the Sony PJ670

Related Article: 2015-2016 Sony Handycam Camcorder Model Lineup
Related Article: Smart-Review | HD & 4K Camcorder Buying Guide 2016
Related Article: Best Low Light Camcorders – Comparison and Reviews
Related Article: Flash Memory Camcorder Roundup and Comparison
Shop all HD & 4K Camcorders
(Clicking on shop buttons will open a new window)