Panasonic HC-X900MK 32GB Dual Flash HD 3D Camcorder
*New for 2012. The top of the line compact Panasonic HC-X900MK replaces the top-rated TM900 model. This Dual Flash camcorder has 3D Compatibility with optional 3D lens. Features a built-in 32gb of internal memory to record Full HD video (you can also use SDHC/SDXC memory cards). This camcorder features High-density, ultra-smooth video at 1080/60p Recording (Full-HD 1920 x 1080, 60 Progressive frames Recording). It also includes a new fast F1.5-F2.8 lens that was created for the HC-X900 to help in low light situations. Noise Reduction technology for better picture quality. The new lens has a wider 29mm wide-angle lens which can fit more people and more of the background into the frame than a conventional lens. When the optional 3D Conversion Lens is attached, the HC-X900MK can record in 3D. The imaging sensor consists of three 1/4.1-inch 3MOS System PRO sensors (3 x 3.05mp) which can provide up to 1,920×1,080 of HD resolution. Takes 16 megapixel still pictures. Included are advanced features such as the new Hybrid optical/digital image stabilization (more effective than last year's model), 12x optical zoom and , Manual controls and a focus ring, electronic viewfinder, 24p accessory shoe, and external microphone jack, and Time Lapse Recording. At full resolution the camcorder records to MPEG-4 AVC/H.264 (original format) at a 28mbps bit rate. All other video is recorded with AVCHD. At maximum quality , you can record over 2 hours and 40 minutes of video using the included 32gb of internal memory. More with additional memory cards.
The Panasonic HC-X900MK has an HDMI Mini Connector (output) for best quality when hooking this camcorder directly to an HDTV. Accessory Shoe to add an external light or microphone. Built in Flash for snapshot mode. Features a new larger 3.5″ Wide LCD Touchscreen with (1,150,000 pixels). Sound recorded by a 5.1ch Surround, five electret condenser microphones, Zoom.
External Microphone Jack
and headphone jack. Card slot can take SDHC and SDXC cards. Wind Noise Canceller detects and reduces wind noise. Crystal Engine PRO processor.
HC-X900MK Dimensions: 2.64 x 2.83 x 5.90″ (15 ounces w/o battery).
Camcorder HD Recording Modes: 1080p @ 60fps, 1920 x1080i, 1080p @ 24fps
Lens 35mm equivalent range: 29.8-357mm. (49mm filter) Shutter Speed: 1/24 to 1/8,000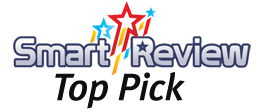 Smart-Review Commentary: For 2012, the Panasonic HC-X900MK has incremental improvements over the TM900K that it replaces. The new optional 3D conversion lens for this model does not require an adapter ring, for easier mounting. The new LCD is able to display 3D, and has a higher resolution (now 1,150,000 pixels) which is more than double last year's model. Other changes include better noise suppression, an advanced electronic wind filter, and a new wider and brighter 29.8mm zoom lens (great for indoor and panorama shots). This camcorder is capable of recording Full HD 1080p at (60 frames/second) which is higher than most other camcorders we have reviewed to date. The 60 frames/second will give you smoother video, especially for fast moving action, like sports. Editing and viewing this video will require a fast computer. You can take a frame of the video and capture it later as a picture.
This camcorder has been designed for better low light performance, with its bright F1.5 lens, and its 3MOS Pro imagers. In addition, you have a range of inputs, manual control, external microphone jack, and other professional features makes this a complete feature rich camcorder. A rarely found feature is an electronic viewfinder (easier to see than the LCD, when shooting in bright sunlight) and the one on the HCX900 has double the resolution of last year's model. Its an excellent HD camcorder whether you use the optional 3D lens or not. It has received outstanding consumer and professional ratings. The Panasonic X900 is a Smart-Review top pick and one of our highest rated models for 2012 .
Panasonic HC-X900MK
HC-X900MK
32GB Flash Memory
Sandisk 32GB
Class 10 SDHC Card
Wasabi Power
Battery & Charger Kit

Camcorder Features

*New 2012 Model
1080p Full HD Recording
3D Recording/Playback
12x Optical Zoom
Wide Angle Lens
EVF Viewfinder
Built-in 32gb
Manual Controls
24p Progressive Mode
60p Progressive Mode
HDMI for HDTV
Uses SDHC/SDXC Memory Cards
Optical Image Stabilization
Three 1/4.1-inch imagers

Is this the best price?
Is this the best price?
Is this the best price?
** Playback of 3D content (if you use the optional 3D conversion lens) requires an HDTV that is capable of 3D playback using the side-by-side method (most 3D sets) and 3D glasses (such as the Panasonic, Sony and Samsung 3D TVs).
Related Article: Flash Memory Camcorder Roundup and Comparison
Related Article: Best Low Light Camcorders – Comparision and Reviews
Accessories for the Panasonic HC-X900MK
SanDisk Extreme
32GB SDHC Card
Sandisk Ultra
64GB SDHC Card
Azden SMX-10
External Microphone
Mini HDMI/HDMI
Cable
Shop All Panasonic Camcorders
(Clicking on shop buttons will open a new window)