Inspire Fitness Cardio Strider 4.0 (Cs4) | Recumbent Elliptical Machine | Review 2021
The Inspire Fitness Cardio Strider 4.0 is one of our best recumbent elliptical striding machines with a Swivel Seat for easy entry. It is the top of the line from Inspire Fitness, rated for light commercial usage. The seated Inspire Strider(Cs4) model can be used in your home gym and for fitness enthusiasts of any skill level who want a low impact workout.
Recumbent ellipticals are ideal for those with disabilities or mobility problems as it is easier to climb into than upright ellipticals. Many are used for rehab or physical therapy. It is a heavy duty machine, capable of handling user weight up to 350 pounds. The Inspire Strider(Cs4) provides an effective cardiovascular workout by combining upper and lower body flexibility and coordination into one impact-free motion and is easier on your joints. Regular use on elliptical trainers will increase heart and lung capacity while improving your health and burning calories. The Silent Poly V Belt Drive System provides quiet operation.
The Inspire Cs4 recumbent elliptical uses 40 levels of Magnetic Brake resistance. Magnetic resistance has the advantage of no friction, reliability, little to no maintenance costs, and quiet operation. What sets this model apart from others is the motorized seat height adjustment and the Swivel Seat for easy entry on the machine. The back pad has 3 Reclining Positions. Stride Length ranging from 12″ to 15″. A weighted flywheel provides for smoother strides. Static & moving handlebars for a full cross training workout. Handles Flip to switch between CHEST/BACK workout and BICEPS/TRICEPS workout.
---
Inspire Fitness Cs4 Features:
Features include Low step through to easily sit down. Handlebar Grip enabled & wireless telemetric heart monitoring with included wireless Polar T31 strap provides your cardio progress on the LCD display console which displays heart rate and other key workout feedback. Features
Twelve (12) workout programs
(6 auto-resistance, 3 focus, and 3 heart rate specific programs). The console displays (Time, Speed, Distance, Calories, and Heart Rate).
Reading rack
for book, magazine or tablet.
---
Maximum User Weight Capacity: Up to 350 pounds.
Residential Warranty: Frame: Lifetime; Parts: 5 years; Labor: 1 year.
Commercial Warranty: Frame: 10 years; Parts: 2 years; Labor: 1 year.
10y frame, 2y parts, 1y labor
Dimensions: 59″(L) x 34″(W)
---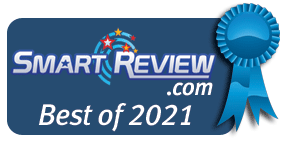 Smart-Review Commentary: The Inspire Fitness Cardio Strider 4.0 (Cs4) is one of our top recumbent seated ellipticals in this price range. This model is commercial grade. It can handle up to a 350 lb. user weight. This model is ideal for those with disabilities, as well as physical therapy since it has a low step through to get to the seat, and is easier on the knees than traditional elliptical machines. The Swivel Seat, will rotate (90° left and right), to give you easy entry onto the elliptical. The reading rack can even accommodate an ipad or tablet.
The Inspire Cs4 features a backlit LCD which can display progress and heart rate. Heart rate is measured by grips, or the optional chest wireless monitor. Smooth and quiet operation due to the Silent Poly V Belt Drive System , and the large flywheel. Friction free magnetic resistance means no parts to wear out. The Swivel Seat will rotate 90 degrees left and right, allowing easy access. The motorized height adjust can be controlled from the console (The Cs4 provides height memory buttons for 4 users). The Inspire Cs4 has magnetic brake resistance for smooth, reliable, and quiet operation. The warranty on this model is excellent. Inspire fitness models have received excellent consumer reviews. The Inspire Fitness Strider Cs4 is a Smart-Review Top Pick for Recumbent Elliptical Strider Machines with a Swivel Seat.
---
Inspire Cardio Strider 4.0 (Cs4)
Inspire Cardio Strider 4 (Cs4)
Inspire Cardio Strider 3 (Cs3)
Inspire Cardio Strider 2.5 (Cs2.5)

Elliptical Features

Recumbent Elliptical Strider
40 resistance levels
12 workout programs
Swivel Seat
Motorized Height Adjust
Grip & Telemetric Heart monitor
Polar T31 Included
Maximum user weight limit: 350 lbs.
Low Step Through
Rotating Handles
12 to 15-inch stride
Weighted Flywheel
Backlit LCD Display
Magnetic Resistance
Tablet/Book Reading Rack
Moving & Static Handles
Low impact strider


Is this the best price?
(Click for Reviews)
Backlit LCD Console
Recumbent Strider
Polar T31 Included
12 Workout Programs
Swivel Seat
Motorized Height Adj
20 Levels Resistance
350 lb. Weight Limit

Is this the best price?
(Click for Reviews)
Backlit LCD Console
Recumbent Strider
Polar T31 Included
10 Workout Programs
– – –
– – –
40 Levels Resistance
300 lb. Weight Limit

Is this the best price?
(Click for Reviews)
Backlit LCD Console
Recumbent Strider
Optional
8 Workout Programs
– – –
– – –
20 Levels Resistance
300 lb. Weight Limit
---
Demonstration of Inspire Fitness Cs4 Cardio Strider (with Swivel Seat)
Related Article: Best Rated Recumbent Elliptical Machines – Comparison and Reviews
Related Article: Best Elliptical Trainers under $1000 – Comparison and Reviews
Related Article: Best Elliptical Trainers under $2000 – Comparison and Reviews
Related Article: Smart-Review | Elliptical Trainer Buying Guide