Helix HLT2500 Light Commercial Lateral Trainer | Reviews
The new Helix HLT2500 Aerobic Lateral Trainer is a light commercial lateral trainer. This new lateral trainer is Helix's more compact model with a smaller footprint than the HLT3000 model. A lateral trainer moves side to side, instead of front to back like a traditional elliptical. A lateral trainer can tone your core muscles, your butt plus inner and outer thighs, areas often missed by other exercise equipment. A lateral trainer can burn fat and also give you an excellent aerobic workout. Lateral training is excellent for training athletes such as skiers, golfers, snow boarders, and tennis players. Most aerobic trainers simply work the front of the thighs (quads) and the back of the legs (hamstrings), but the Helix also simultaneously works the inner and outer thighs and glutes. Lateral trainers are low impact and easy on the knees.
---
Helix HLT2500 Features:
The HLT2500 model is ideal for your home gym, rehab facilities, or even small gyms.
This is the light commercial version
. This model is for fitness enthusiasts of any skill level who want a
low impact
aerobic workout. This Helix Lateral Trainer uses 16 levels of Flywheel Magnetic ECB (Eddy Current Brake) resistance. ECB technology has the advantage of no friction, reliability, little to no maintenance costs, and quiet operation. ECB is usually only found on higher end elliptical trainers and is the best form of resistance for these machines. Features a 26.4 lb. flywheel, and an LED console with 8 Workout Programs. Programs include: Quick Start, Manual, Random, Interval, HR Control, Valley, Rolling, Mountain, Olympian. Workout Metrics (viewed on the console): Time, Calories, RPM, Distance, HR, Level, Mets, Watts. Grip heart monitor, and is Polar wireless compatible. Self powered (generates its own electricity for the magnetic resistance and LED console).
---
Maximum User Weight Capacity: Up to 300 pounds.
Lateral Trainer Warranty: Parts: 3 years (commercial use), or 5 years (residential use)
Dimensions: 36 inches x 41 inches wide (172 lbs.)
---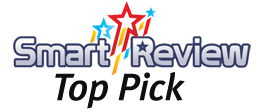 Smart-Review Commentary: The new 2016 Helix HLT2500 Lateral Trainer is a top rated light commercial lateral trainer. This model has the same features as the HLT3000 model, but with more compact dimensions. This latest model has a maximum user weight to 300 lbs. This is a heavy duty machine from Helix, made for light commercial use, but can be used in a home gym. It has 16 levels of magnetic resistance, controlled by the electronic console and the 8 workout programs. A lateral trainer is far different from a normal elliptical, and will tone more muscle groups, more effectively (including Legs, Butt and Thighs). You will also get a terrific aerobic workout, burn fat. Lateral trainers are easier on your knees, hips, and joints than other types of aerobic trainers. Reviewers have commented that this model is easy on the knees, runs quiet, and that the pedal movements are smooth and fluid. The Helix has a small footprint (3 x 4 feet) to fit in smaller rooms. The HLT-2500 is self powered, so needs no cords or outlets. The HLT-2500 uses smooth and quiet electro-magnetic resistance. Helix is the leader in residential and commercial lateral trainers for the home. See our video (below) which shows a demonstration of how a lateral trainer works and its benefits. This model has received excellent reviews. The HLT2500 a Smart-Review Top Pick.
---
SmartReview.com was given a demonstration of the Helix Lateral Trainer

Related Article: Best Rated Helix Lateral Trainers – Comparison and Reviews
Related Article: Best Elliptical Trainers under $600 – Comparison and Reviews
Related Article: Best Elliptical Trainers under $1000 – Comparison and Reviews
Related Article: Best Elliptical Trainers under $2000 – Comparison and Reviews
Shop All Elliptical Trainers
(Clicking on shop buttons will open a new window)