Sony BRAVIA KDL-32EX720 32-Inch 1080p 240Hz 3D LED HDTV
New for 2011. The Sony EX line 40-inch Sony EX720 series 3D LED backlit TV. The EX720 Series adds 3D capability to the previous Sony model. The EX720 series comes fully loaded. Advanced eatures include 3D ready, Dynamic Edge LED backlight, X-Reality Engine (for better images), 24p True Cinema®, Motionflow® XR 240hz high framerate technology which quadruples the framerate for a sharper and smoother image compared to regular 60hz hdtvs, Internet Streaming & Widgets: allows you to view internet content (Netflix, Youtube, Hulu, News, Weather and more ) on your internet ready TV through an ethernet cable, or by using the optional Wifi adapter. The KDL-40EX720 offers full HD 1080p resolution (1920×1080). Plug in up to 4 HDMI devices. Watch 3D content from Cable TV, Satellite, Blu-ray, PS3, and more. Enjoy the convenience of a sleep timer. Includes NTSC, ATSC HD, and QAM tuners. The TV is only 1.6″ thin when not using the stand.
Sound is provided by the S-FORCE front surround sound which provides a virtual surround experience using only two front speakers. Presence Sensor, can turn off the picture when you leave the room. Ambient sensor adjusts brightness according to brightness of the room. Two USB 2.0 Ports. Connect USB drives to view videos, pictures, or listen to music. TV Guide. Two 10 Watt Speakers. DLNA connectivity to your PC. Exceeds ENERGY STAR 5.0 compliance.
Dimensions: 29 3/4″ x 20 1/8″ x 8 1/2″ with stand (22.5 lbs.) Only 1.6 inches depth without stand.
Available Sizes: 60-inch, 55-inch, 46-inch, 40-inch, 32-inch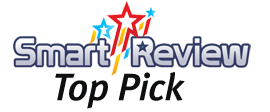 Smart-Review Commentary: For 2011, Sony has upgraded its EX700/710 series to be 3D Ready in 2011 with the EX720 series. The EX720 will display regular HD content (without glasses) or 3D content (with 3D glasses). We believe that most HDTVs will be 3D ready in the future as 3D content is starting to show up now on cable tv, blu-ray discs, PS3 games, and networks such as ESPN. Sony has always had superior image processors, these can help with standard definition broadcasts as well as enhance high definition programming. The EX720 series is internet ready with the ability to display Netflix®, YouTube™, News, Weather, and more. You can see your digital pictures and videos by plugging a USB drive into one of its two USB 2.0 ports. The 3D Active Glasses are sold separately (see below). The EX720 Series is a Smart-ReviewTop pick for 2011 for both LED and 3D TVs.
Related Article: Best 32-inch HDTV Roundup and Comparison
Related Article: Best 40-inch HDTV Roundup and Comparison
Related Article: Best LED 3D HDTVs Roundup and Comparison
Shop All Sony HDTVs
(Clicking on shop buttons will open a new window)